BILINGUAL | ENGLISH & SPANISH
YONI SHAKTI WELL WOMAN YOGA THERAPY IMMERSION RETREAT
with Uma Dinmsore-Tuli PhD and Marta Carrascal

05-08 March 2024
Amara Valley Nature Retreat, Girona, Spain. 


Welcome home to your cyclical nature.
Welcome home to Yoni Shakti Yoga Therapy for menstrual health, positive fertility and well-being throughout menopause.
Women of all ages are welcome to join us in this nourishing residential retreat in nature. No yoga experience necessary.
You are warmly welcome to discover a feminine practice to nourish your experiences in a female body at all stages of life.
Do you wonder how yoga therapy can support menstrual and menopausal health?
Do you wonder how yoga therapy could support your journey in fertility, or postnatal recovery?
Do you crave a practice that honours and respects cyclical nature?
Do you want to learn yoga therapy techniques to promote menstrual/menopausal well-being?
Do you seek to reconnect or reconnect to the deep wisdom present in the female body as an embodied spiritual practice?
Then this is the retreat for you!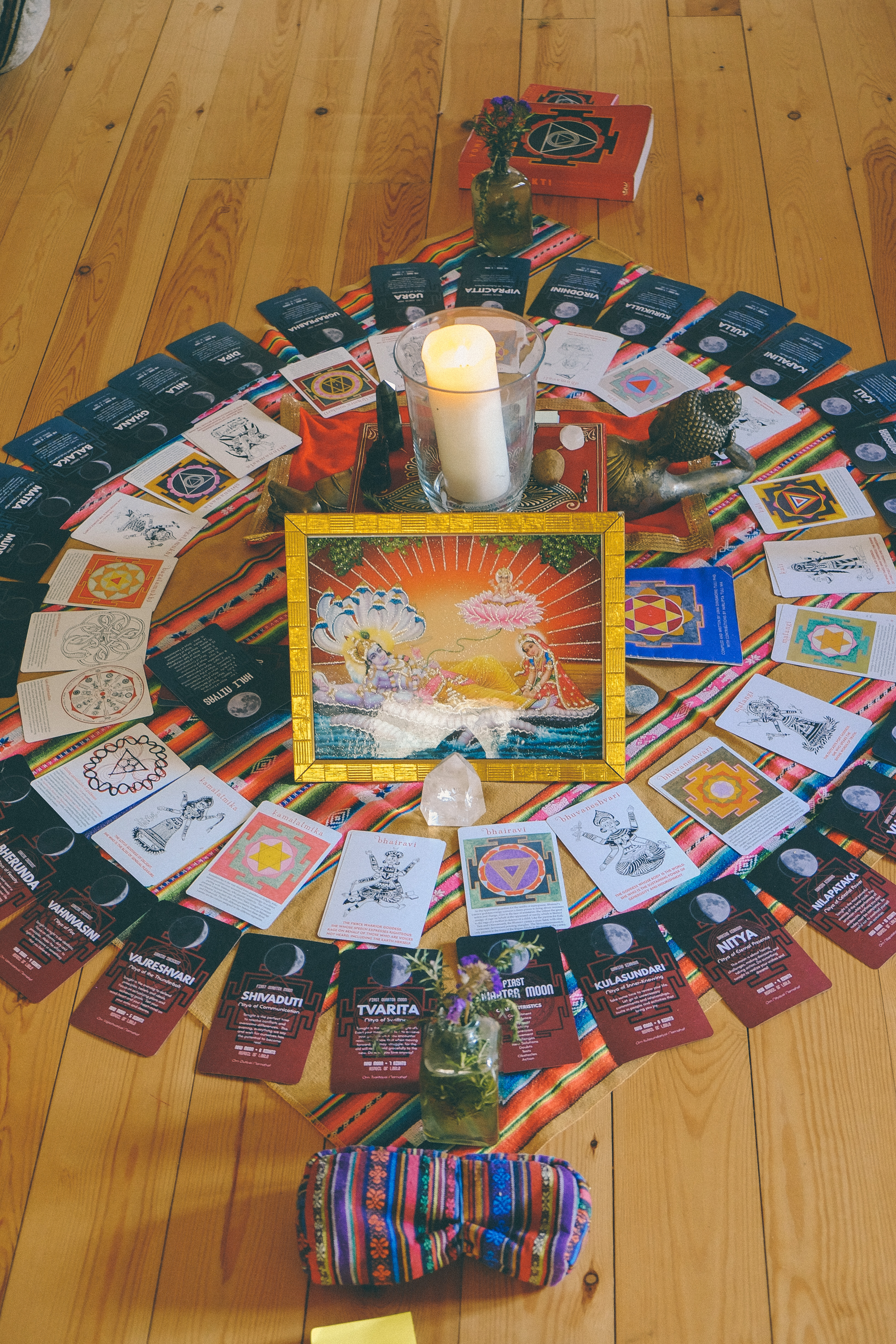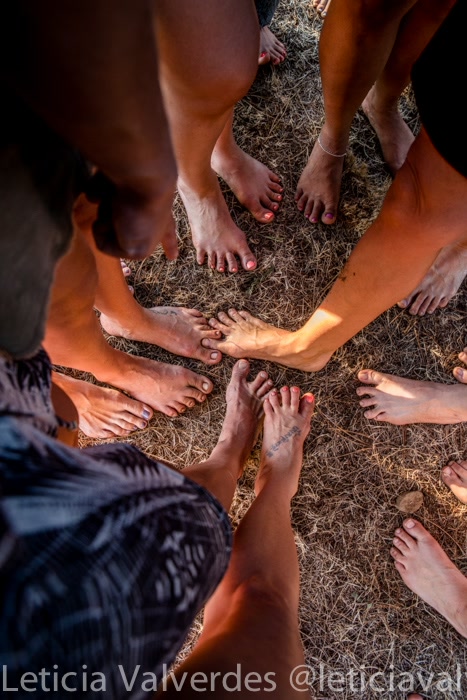 What to Expect

Wake up each morning in the beauty of nature and immerse yourself in the healing and nourishing yoga therapy practices of Yoni Shakti Yoga.
This in person, three-night residential retreat offers a unique and powerful teaching combination of practical techniques, sharing circles, presentations and discussions with Yoni Shakti author Uma Dinsmore-Tuli and highly experienced teacher and facilitator, Marta Carrascal.
There is also plenty of time for you to be quiet in nature, to receive massages, use the sauna, hike, swim and rest in good company with like- hearted humans!
Enjoy two whole days of powerful nourishing feminine yoga in a circle of healing and support, with a restful evening of welcome to start (on Tuesday night), and a celebration brunch on Friday before departure.
What will I Learn?
You will learn:
• Simple and beautiful gestures to honour your body (mudras)
• Nutritious, easy rhythmic movements to support your vital energy
• Deep relaxation (Total Yoga Nidra) to nourish your well-being as a cyclical human!
• Integrated yoga therapy to support your connection to intuition
• How to integrate cycle awareness and yoga practice to support your cyclical well-being.

This retreat is an exploration of the 'inner seasons' of the menstrual cycle and the seasons of menopause, and includes key yoga therapy practices for each phase of life as well as top tips and hints to live in harmony with your cycle and to feel powerful and at home in your own body throughout your life.
After the retreat, you will also gain access to the online version of this course for your consolidation of learning (worth £135!).
This retreat is a unique and engaging live presentation of all the material in the Yoni Shakti: Well Woman Menstrual Health Immersion course, which is the prerequisite for the full Yoni Shakti: Well Woman Yoga Therapy for Women's Health teacher training course.​

SCHEDULE
Tuesday 5 March - Friday 8 March, 2024
Arrivals from 3pm Tuesday 05 March 2024 – Welcome Circle at 6pm
Departures after brunch from 12 noon Friday 08 March 2024
The full program will be provided on the first day of the course.



INVESTMENT
Payment for this training is split into two parts:
Part 1 TRAINING FEES (to be paid upon booking)
270€
Monthly payment plans are available.

Part 2 ACCOMMODATION AND FOOD (to be paid upon arrival)
Retreat with all meals and lodging in a quadruple room (shared with three other people): 270€/person
Retreat with all meals and lodging in a twin room (sharing with one other person): 240€/person

TO BOOK YOUR PLACE

1 Follow the booking link below to pay for the training element of the retreat. Accommodation and food is payable upon arrival.
2 Once you have enrolled on the training, you will have immediate access to the Online Learning Sanctuary, where you will be asked to complete a form stating your accommodation preferences. Please complete this form as soon as possible after enrollment.
All room and board bookings will be handled by Marta Carrascal. If you have any questions regarding accommodation, you can send a message to [email protected] and Marta will respond.




ABOUT AMARA
During the training, you will stay in the beautiful rustic eco retreat center, Amara Valley Nature Retreat, about one and a half hours from Barcelona, near Banyoles, with outdoor installations, surrounded by nature, forest, birds, a pool, a sauna, stone circle, paths for walking, and beautiful landscapes and surroundings.
The retreat center is designed to offer you all the comfort and space you need to deepen in your practices and enjoy your stay.
Sustainability is one of the main focuses at Amara: it is 100% off-grid, uses renewable energy, and contributes to a change in human consciousness for a greener planet.


FOOD DURING THE RETREAT
The kitchen at Amara will give you a new perception on healthy food. Carlota and the chefs at Amara Valley are recognized for the excellence of their meals and their attention to detail. The meals are designed with seasonal, local ingredients, creating dishes that are full of flavor, color, and nutritional abundance.
The kitchen at Amara can adapt to any dietary requirement (allergies, intolerances, gluten free, etc.)
Tea, fruit, and water is provided between meals.


Course hours: 60
Accreditation:
The International Association of Yoga Therapists

On successfully completing all course requirements, you will receive a Yoga Nidra Network certificate of completion.