Menopause Festive Refuge Online Retreat
Starts: Friday 15 December | 7pm
Finishes: Sunday 17 December | 12 noon
With:  Uma Dinsmore-Tuli PhD, author of Yoni Shakti




The menopausal years (preparation for menopause, menopause herself and post menopause) are both often characterised by experiences of profound instability and physical and emotional vulnerability. We can feel we are 'going mad' when we are actually often our right instinctive mind for the first time ever. 
This experiential online retreat explores how Yoni Shakti Yoga and Ayurveda can support us during these special and challenging times. It is open to all menopausal beings and everyone approaching or with an interest in menopause. Health care practitioners, with an interest in menopause are also welcomed to attend. No experience is necessary. 
The 9 hours of this retreat counts as continuing professional development (CPD) for teachers who have completed prior trainings with Uma and can also count towards CPD points for general yoga teachers and teachers/therapists who have prior trainings in yoga therapy for women's health.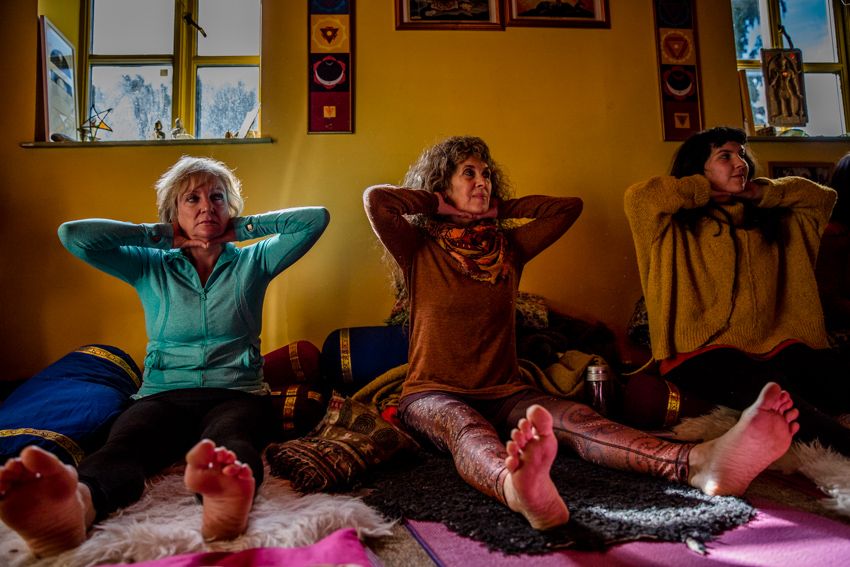 What to Expect
The intention of this offering is to provide practical experience of breath practices, rhythmic and restorative yoga postures (asana), energy locks and seals including pelvic locks (mulabandha, ashwini mudra and sahajoli mudra), gestures (mudra), and heart-based meditations (yoga nidra) that promote healthy menopause INCLUDING relief from typical issues such as excess heat, insomnia and anxiety.  
Simple Ayurvedic practices and the Ayurvedic approach to menopause will be shared and some basic recipes sent to you for balancing the body and mind. By the end of the retreat, participants will have a thorough understanding of the key practical and theoretical Yoga and Ayurveda therapeutic range of responses that are helpful to support vitality and well-being during menopause. 
There will be plenty of opportunities for questions and discussions of specific issues relating to menopause. This means that if you have specific personal or professional interests relating to this vulnerable and powerful time that you are invited to bring your questions and experiences to share with the group. The programme is open to responsive, intuitive attunements and adjustments to meet the specific needs of those attending. 

Schedule
Friday 15 December | 7-9pm
Saturday 16 December | 10am-1pm / 7-9pm
Saturday afternoon is free time- take this time for yourself, walk in nature, practice self-massage and enjoy nurturing food.
Sunday 17 December | 10am-12 noon
All sessions will take place live on Zoom.
All times are listed as UK time zone (GMT).

Related Teacher Training Courses & Self-Led Learning Experiences Available