Total Yoga Nidra Professional Development (CPD)

Nidra and Neuroplasticity Foundation
with Nirlipta Tuli

A 12 hour course for Yoga Nidra Teachers and Facilitators
delivered in person at Nirlipta's home studio on

Saturday 15 and Sunday 16 April 2023
10am - 6pm each day
Come explore the inner world of mind and brain with a series of specially-designed yoga nidras. This unique series of practices enables you to the map the territory of both brain and mind, from the inside.
These unique practices provide you with a visceral understanding of how to navigate your own brain, through the vivid embodied experience of yoga nidra. In the same way as you can travel your attention around the body in standard yoga nidrā, so too you can learn to guide your awareness on journeys through mind and brain; and so much more.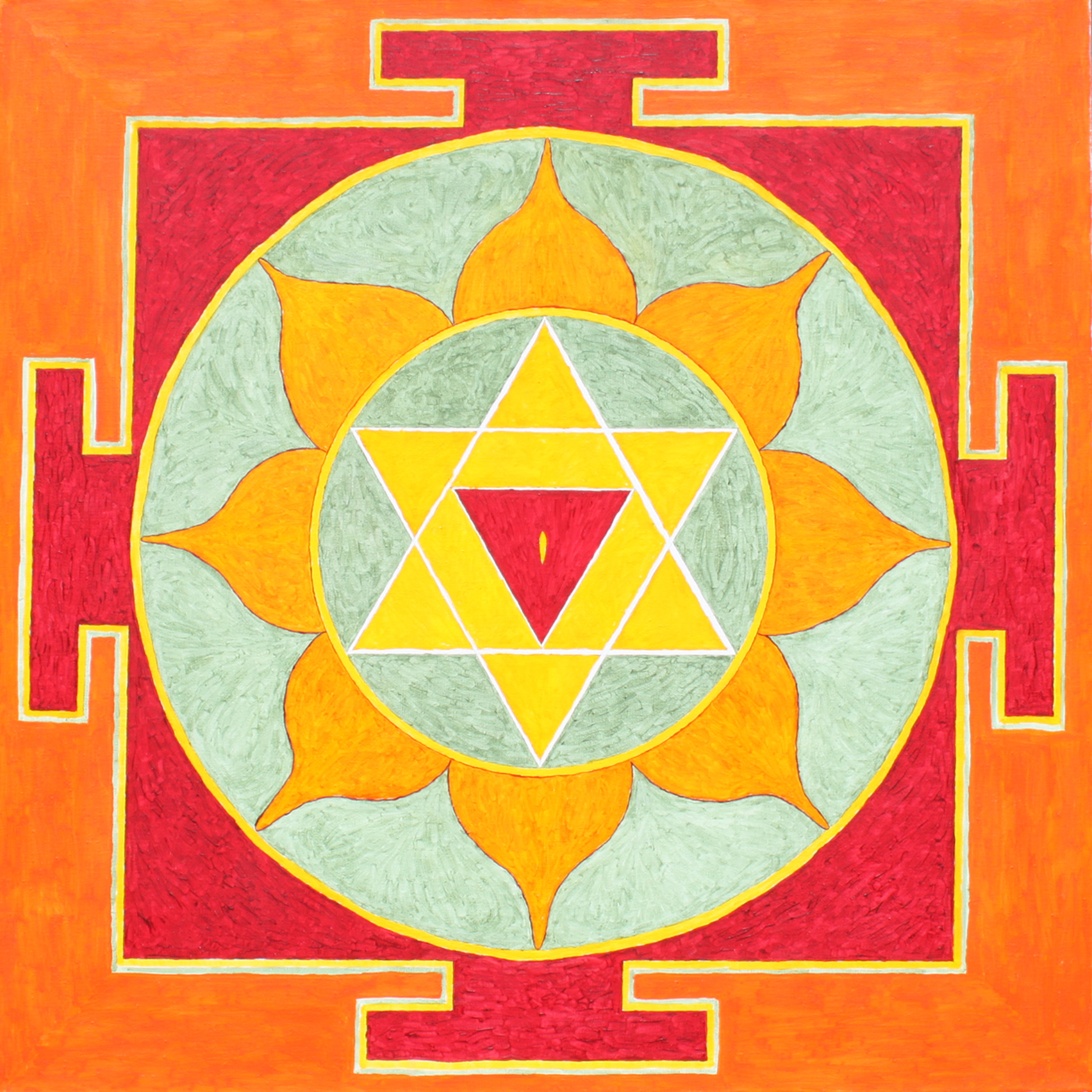 What to Expect
A rich programme of restful yoga nidra for neuroplasticity – to lay back, listen and enjoy!
Nirlipta will also share with you brief lecture-type sessions designed to inform and enlighten without being overly technical and overwhelming.
You will encounter the nidra practices gradually, and your learning will be consolidated through gentle repetition, in the experience of both nidra and as meditation - this embodied learning is very restful.
There will be handouts with a fuller description of course content provided.
It's a day to learn more about your amazing brain with Yoga Nidrā Made Easy co-author & Yoga Nidra Network co-founder, Nirlipta Tuli. You will experience techniques designed help you truly understand the workings of your own mind. This foundation course will enable you to comprehend the function and structure of your own brain.
Imagine a whole day of resting in yoga nidrā, navigating your own mind, all held in our lovely home yoga studio in our small but pleasing garden in Stroud. From beginning to end, the day will be filled with yoga nidrās to help yo to understand and work with your amazing brain; all in the profound nourishing rest of yoga nidrā with Nirlipta.

Who is it intended for? Who is eligible for this course?
Anyone who has a brain is welcome to attend! All are invited to come and rest and learn about the inner workings of your own mind. If you are curious to learn more about the structure and function of your brain through restful horizontal meditations, this is the course for you.
What do I need to bring?
Nothing at all, just your good self, and a journal if you would like to make some notes. We provide: a super comfy yoga nidrā nest for you – specially designed yoga nidrā mats, plus cushions, bolsters, eye pillows/scarves, oodles of covers, multiple bolsters (small and large), cosy sheepskins, and as many lovely blankets as you need! We will also provide a delicious vegetarian lunch, as well as snacks and refreshments.
You will learn by experience primarily, the experience of doing and being immersed in yoga nidrā for neuroplastiticy for the best part of a day. There will be space for informative mini-lectures, discussions, explanations of the practices and of yoga nidrā, and also for querying and making observations.
What will I be able to do after this course?
You will be able to consolidate your learning about neuroplasticity and brain function, and establish a regular system of self-practice, by listening to recordings from the workshop sessions. Over time, as you practice, gradually listening to the practices you will find you can easily begin to experience them without the necessity of listening to the recordings.
To re-emphasize, this is an introduction to the subject to inform, and for your own personal exploration. This is not a course to train you to share these practices with others.
Please note that this course doesn't qualify you to teach or facilitate yoga nidrā.
It is entirely independent of any of our other courses, offered by the Yoga Nidrā Network.
It is a standalone event, and of it is also a nourishing choice for anyone who has done any of our other courses, workshops or training and would like to widen and deepen the range of their experiences of yoga nidrā. The course teaches you how to practice and refine these learnings. After doing this workshop, you may wish to deepen your understanding of neuroplasticity and yoga nidra through more substantial offerings Nirlipta makes. As well as being most profound, they are unique, original creations that have come to him and which he has worked up into practices and sequences of substance and depth. It is not possible to learn these elsewhere.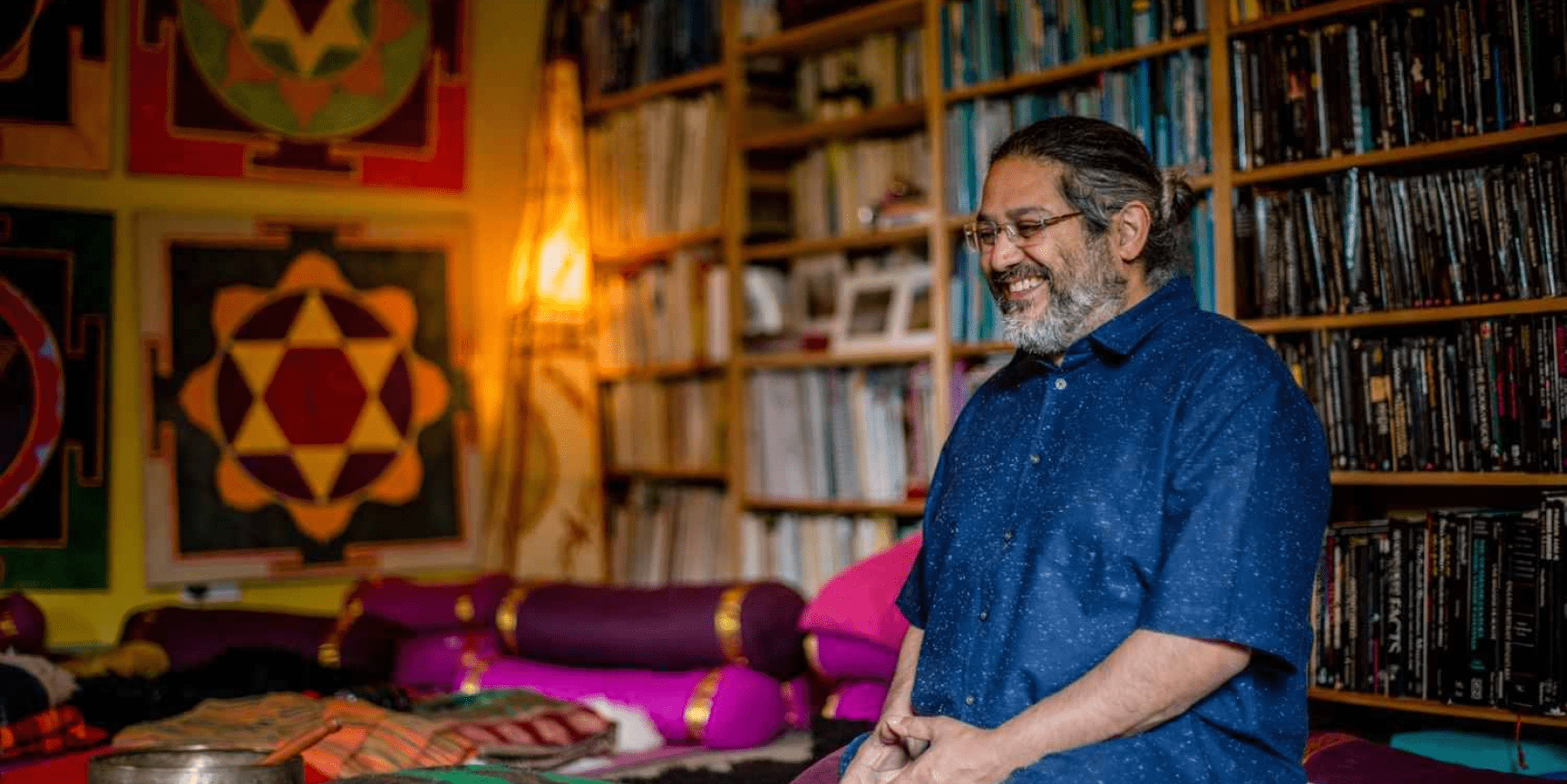 Nirlipta Tuli
Nirlipta is the co-author of Nidra Made Easy, co-founder of the Yoga Nidra Network, co-creator of the Total Yoga Nidra Teacher and Facilitator training course with Uma Dinsmore-Tuli, as well having worked extensively with pregnant women for over a quarter of a century.
He has been a registered clinical hypnotherapist for over two decades, and one of the small group of yoga nidra therapists in the world. He has created a number of original, powerful and profound practices as a result of multiple health issues, because of insights arising from his own intense practice of meditative nidra and pranayama. A majority of the yoga nidra practices in this course have come to him thus, (sometimes he has reverse engineered them, justifying them through the exploration of recent and current neuroscientific findings).
Nirlipta began doing a series of intense pranayama and nidra practices several years ago. As a result, a number of insights about nidra came to him. Exploring fluent links between mind, brain and nidra was amongst them. He says: 'I wondered whether others would feel the effects of them as I did. It took me a while to make them into practices others could benefit from. For the past few years I have been successfully sharing some of these with students and clients. This is a comprehensive and lucid approach, designed to inform and delight'.