Yoni Shakti: Well Woman Yoga Therapy Teacher Training
In person London training with Sivani Mata and Cecilia Allon
with Uma Dinsmore-Tuli Live on Zoom


Welcome home to your rested self.
Welcome home to the restoration of your rhythmic cycles of wellbeing. 
Welcome to a circle of belonging that nurtures women's health and vitality. 
Welcome to yoga that honours the female body in all its rhythmic cycles. 

This is the training for you if:
you have ever wondered if yoga could truly nourish a female body, in every cycle of life.
you have ever wished that yoga practice could be more respectful of women's life cycles, and that yoga therapy could better nurture women's well-being.
you seek to experience power and freedom through yoga and tantra as you learn to facilitate circles to empower others. 
you yearn to experience spiritual empowerment, positive health, sacred sexuality, blood wisdom and womb yoga and to share these gifts with others. 
In this course you will reconnect to the wellspring of your vitality and source power, to heal and thrive as you deepen your capacity to enable others to find their own ways to this reconnection.
You will learn practical simple techniques to feel, nurture and build the feminine energy of Shakti for the practical healing and benefit of women in all stages of life. 
This unique experiential course integrates the healing power of women's circles, yoga satsang, Total Yoga Nidra, mudra, mantra, bhakti and swara yoga with menstruality consciousness to create a potent intersectional eco-feminist healing mode of complete yoga therapy for women and girls of all ages.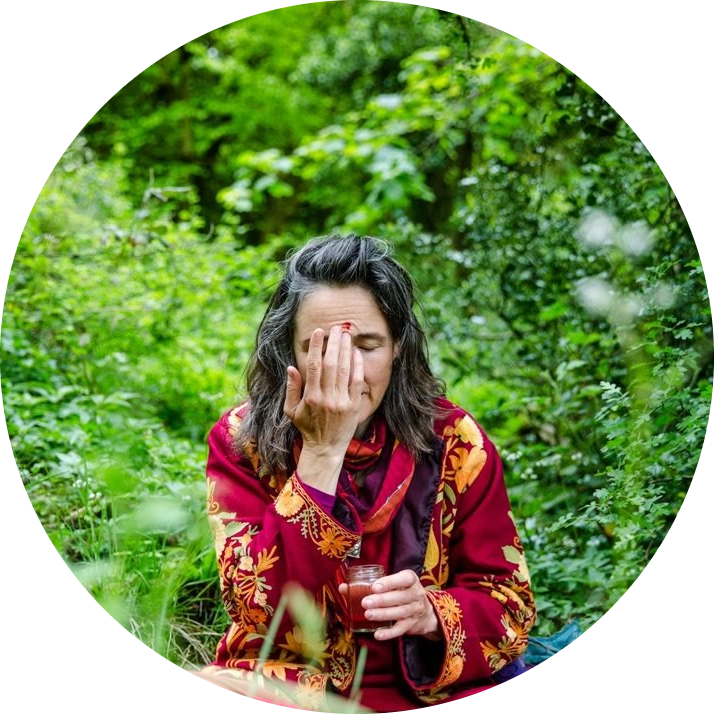 Course Dates & Times & Location
This is a 6 day in person training which includes lifetime access to video content to consolidate and deepen your learning and teaching.


Sunday 04 - Friday 09 December
09:30 - 6pm daily
Portico Gallery
23B Knights Hill, West Norwood, London, SE27 0HS
ONLINE Yoni Shakti Bookclub (included in the course fees)
Weekly on Wednesdays from 7-8.30pm for 3 weeks:
11, 18, 25 January 2023

All times are UK time.
Attendance at all of the above sessions is a course requirement.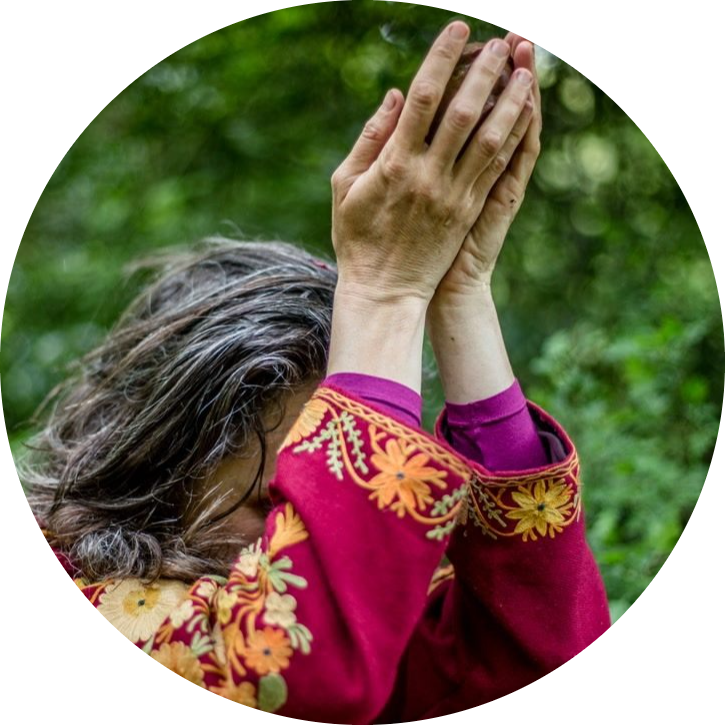 What to Expect
In person London training with Sivani Mata and Cecilia Allon
with Uma Dinsmore-Tuli Live on Zoom
This 41 hour training course is delivered live in person by experienced tutors Sivani Mata Francis and Cecilia Allon, with interactive zoom appearance from Uma Dinsmore-Tuli for 2 hours each day. You will also receive lifetime access to pre-recorded video and audio material to support and consolidate your learning.

This is the opportunity in over two years to experience this course in person and we are excited to welcome you.
In this course, you will:
Sit in a circle of belonging with yoginis from around the UK and the world.
Develop of a daily Yoni Shakti practice
Experience two Total Yoga Nidra practices a day
Opportunites for questions and discussions with course leaders
Practical guidance for your personal practice and for utilising Yoni Shakti Yoga Therapy in groups and in 1-1 therapeutic situations
Structured learning
Comprehensive 115 page course manual
Small mentoring groups held by an experienced tutor
Direct feedback and refinement of teaching skills
Access to our friendly and accessible online learning sanctuary
Long term access to top quality teaching videos
Access to the Yoni Shakti Bookclub
Upon completion of the course, you will get:
A certificate of graduation
Lifetime access to our Graduate Circle
The opportunity to be listed in our Teachers Directory
What will I learn?
Conscious respectful awareness of menstrual, menopausal, and other life cycles form the foundation of this approach to yoga therapy for women's health. 
You will learn:
Therapeutic and enlivening yoga practices to support all experiences of femininity throughout a woman's life, including menstruation, fertility, sexuality, perimenopause and post-menopausal health concerns.
Therapeutic understanding of emotional life, lunar cycles and the play of the elements in the female body.
Practical tools from yoga therapy and tantric philosophy to help you to build programmes especially suited to the needs of women seeking full vitality and well-being.
Asana, pranayama, mudra, bandha, deep relaxation and profound meditations including yoga nidra, sound meditations, moving meditations, visualisations and chants to the deep feminine.
How to integrate the presence of the Dasa Mahavidyas, the ten wisdom goddesses as guardians for this work.

Is this course right for me?
This course is primarily for yoga teachers and yoga therapists, but our circle includes many who are not yoga teachers. We extend a warm welcome to non-yoga teachers with a specialist interest in women's health at all stages of life, we especially welcome holistic health-care practitioners, working in the field of women's health, who have a sound yoga background and would like to integrate yoga into their practice.
You must have completed the pre-requisite Yoni Shakti Online Immersion course and before beginning this course.


Three Key Ingredients of Yoga Therapy for Women's Health
Hear Uma talk about the essential aspects of Yoga Therapy for Women's Health: Bhakti, Sangha and Yoga Nidra.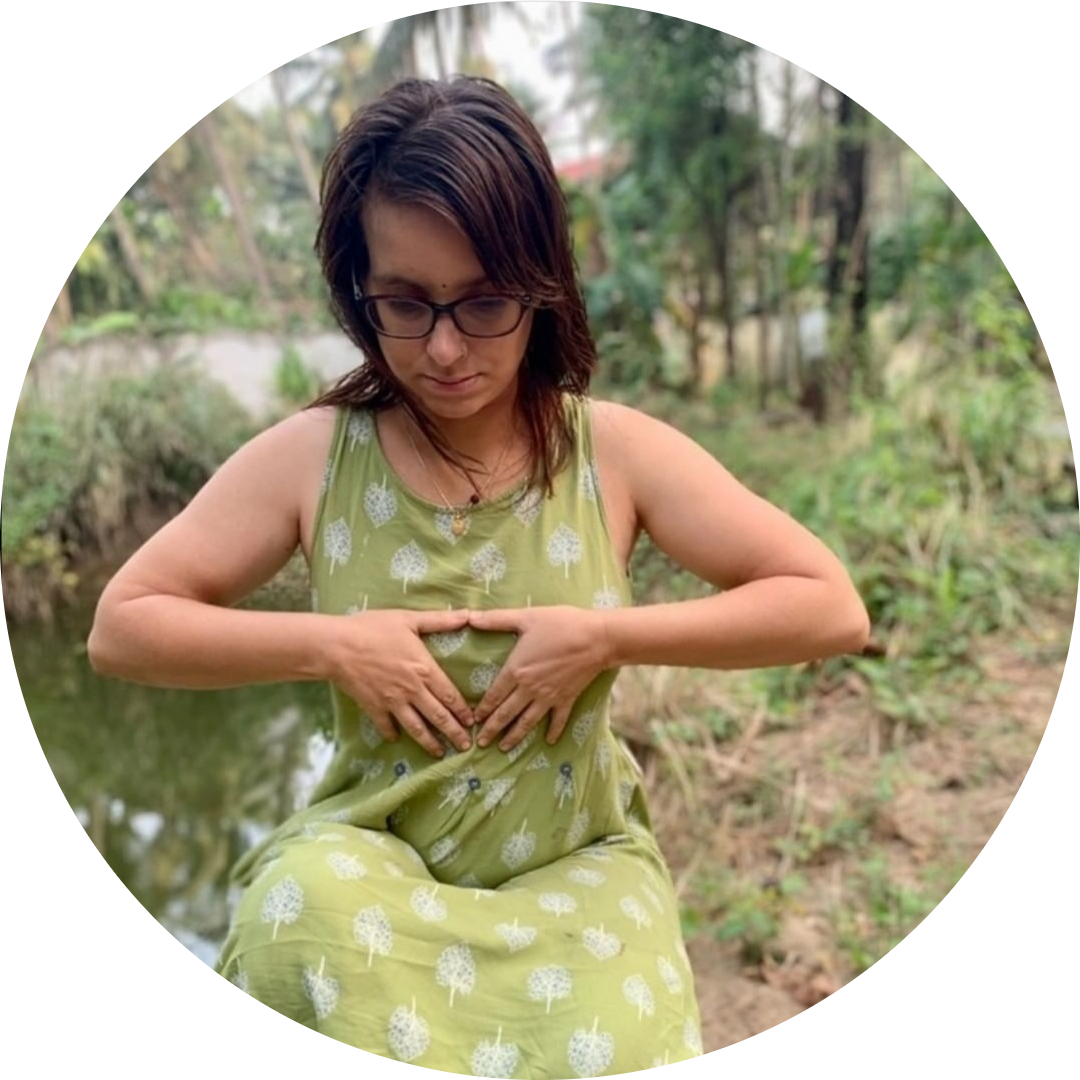 Testimonial

"Joining the course was the best decision I made and I cannot recommend it highly enough. My experience with traditional yoga was not sufficient enough to balance my emotions and meet my needs as a woman and mother. When I was introduced to Yoni Shakti Yoga it was a revelation and I felt validated and supported. Uma is very skilled at applying traditional Indian yoga and applying it to the modern woman. The online learning experience was very positive.I have a deep gratitude to Uma and everyone else who organised the course." 
Marie Meera Karanath

Meet the Facilitators


Sivani Mata Francis and Cecilia Allon will lead the course live in person, with Uma Dinsmore-Tuli live on Zoom for 2 hours each day. They will be joined by experienced mentor group facilitators.

Bursaries

We are pleased to offer a limited number of 50% bursary places on this course. To find out more and to complete an application, please see here.



Course hours: 220
Accreditation:
The International Association of Yoga Therapists
Independent Yoga Network